[ad_1]

Have fun with these holiday creations
We've all heard of the song The 12 Days of Christmas, and while it can get a bit repetitive after a few verses, it's hard to go through a Christmas season without hearing it on the radio, in your head, or out of someone it sings something else in the street.
And when exactly do the 12 days of Christmas actually take place? According to some people, it's the days leading up to Christmas Day, and for others, it starts on December 25th and lasts through January 6th (google and see what the internet has to say).
Well, however you plan to spend the following days in December, there are plenty of cocktails to warm your stomach and a few beers to sip on this holiday season. So, mark your advent calendar because here are at least 12 drinks tasty enough to make 12 drummers pounding and even 10 lords jumping.
Borderlands Brewing Company
119 E. Toole Ave.
The Borderlands Brewing Company is creating a Christmas spirit in the taproom with their new Cranberry Christmas Sour. Also bring your dog or several dogs because they have the WOOF! Draft beer for four-legged friends.
Do not worry. The WOOF! Brew isn't actually made from hops.
Please visit borderlandsbrewing.com for more information.
Marana house
8225 N. Courtney Page Way, suite 191
Oh, the holiday vibe is well alive with their 4.5 meter long real Christmas tree and various cocktails. One of the new and festive creations is the Frosted Cranberry Cocktail. It's a minty variant of vodka and cranberry.
And if your stomach growls like a grumpy grinch, they have a few pizzas on the menu.
For more information, follow Casa Marana on Facebook.
The Funky Monk
350 E. Congress of St.
The party spot opposite the Hotel Congress and just a stone's throw from the Rialto Theater serves a range of holiday-themed cocktails. You'll find a Spiced Red Sangria, American Pie, Candy Cane Punch Bowl, and a Peppermint Mochatini that has candy canes crushed on the edge.
For more information, follow The Funky Monk on Facebook.
Ghinis French Caffe
1803 E. Prince Rd.
This year, Ghini's has added a variety of foods and drinks to the menu for the holidays. They beat eggnog made from heavy whipped cream, fresh pasteurized eggs, and spices. Oh, and don't forget to add rum for that extra kick.
For more information, including hours and full menu, visit ghiniscafe.com.
High wire
14 S. Arizona Avenue.
This downtown spot that used to have a longer name (HighWire Lounge) and is in the process of taking over the former Independent distillery Located directly opposite the terrace, this Christmas season also offers an eggnog creation. With a candy cane on the edge and a hint of cinnamon, the Eggnog Martini is well worth your time this December.
More information is available at www.highwiretucson.com.
The parish
6453 N. Oracle Rd.
Nothing says the holidays like drinking from a copper mule. The Southern Fusion Gastropub serves a cranberry mule made from honey syrup, lavender water, lime juice and ginger beer. Also, keep an eye out for the new restaurant in downtown The Parish, The delta, as the final phase will be reached before the opening date, which has not yet been announced.
For more information, please visit theparishtucson.com.
Pence restaurant
50 E. Broadway Boulevard.
The downtown restaurant and bar serves the delicious Ponche de Navidad this year. It's a hot brandy punch with tejocote, piloncillo, and bright spices. Also, keep an eye out for another drink on the menu called Rompope, a Mexican rum egg liqueur.
Please visit pencarestaurante.com for more information.
Playground Bar & Lounge / Miracle on Congress St.
278 E. Congress of St.
Every Friday, Saturday and Sunday the quirky paradise of lights, jingle bells and Christmas music known as Miracle on Congress St. illuminates the Playground Bar & Lounge, which has been temporarily closed for the past few months.
You'll find four winter cocktails including Winter Sangria, HUB's Coquito, Santa's Peanut Butter Cookies, and Tucson Boulevardier. Now the hardest part is choosing which one to try first.
For more information, see our article "Miracle on Congress St.". is back for another season of cocktails, ice cream and Santa sightings. "
portal
220 N. Fourth Ave.
Portal, which is located near the rear of the Ermanos Craft Beer & Wine Bar, has a few new drinks that will wet your pipe this holiday season. As a starter there is a Spiced Cider Toddy, which is served hot and contains bourbon with biscotti, almond, lemon and seasoned apple cider. Then there is the Coquito and its pineapple rum with coconut milk, almonds, vanilla, cinnamon, egg white and cream.
For more information, follow the portal on Instagram.
The Red Light Lounge in Downtown Clifton
485 S. Steinallee.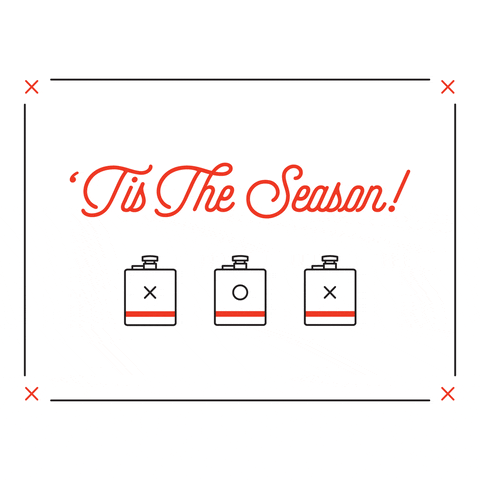 When the weather turns cooler outside at night, a warm drink in hand is a combo like no other. Sure, there's hot cocoa and a warm cup of coffee, but this time of year a hot toddy is perfect. The Red Light Lounge is currently serving them to enjoy inside or outside on the terrace.
For more information, follow The Red Light Lounge on Instagram.
The royal room
450 N. Sixth Avenue.
They love you and they mean it. Now the new winter menu 2021 has appeared and at first glance there is a large selection such as the English Butler, a combination of gin, apple juice, honey and lemon, or the Cinnamon Toast Crunch Shot – Fireball Whiskey and Rumchata.
If you're looking for something to sip slowly, try the nutcracker, which is rumchata, disaronno, and a hint of cinnamon on ice.
For more information, follow The Royal Room on Instagram.
Ten Brewery55
110 E. Congress of St.
The brewery in the city center will be green this Christmas season – that is, evergreen. The crew has brewed an Evergreen Holiday Ale, an amber-like ale with cinnamon, cloves, nutmeg and allspice. Like all of the other beverages on this list, it will only be available for a limited time.
More information is available at 1055brewing.com.
Are there any more vacation-themed cocktails coming?
It's still the beginning of the month and there are still more spots possible like Tough Luck Club, Hotel Congress, John Henrys, sidecar, Union house, Good oak bar, and other cocktail bars will soon be spicing up their eggnog.
Notable mentions:
Copper mine brewery
3455 S. Palo Verde Rd. # 135
They might not be chestnuts roasted on an open fire, but there is definitely a touch of marshmallow in them. The brewery has a beer for everyone who dreams of campfires and s'mores and it's called Campfire Dreams. They also recently tapped into a Holiday Kölsch. Applause!
For more information, follow the Copper Mine Brewing Company on Instagram.
Owl Club
236 S. Scott Ave.
The Owls Club only serves the Spanish coffee cocktail Carajillos for one night, so stop by if you want to try one of the limited-time drinks. It's exclusively on the menu of the month Scott Avenue Cocktail Corridor.
For more information, see our article "Scott Avenue Cocktail Corridor: December 2021 Edition".
[ad_2]