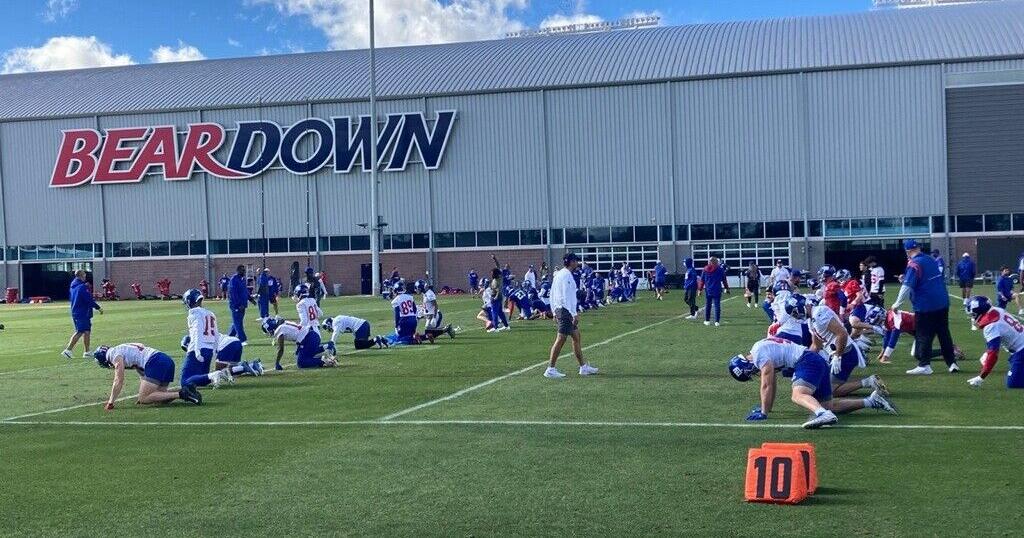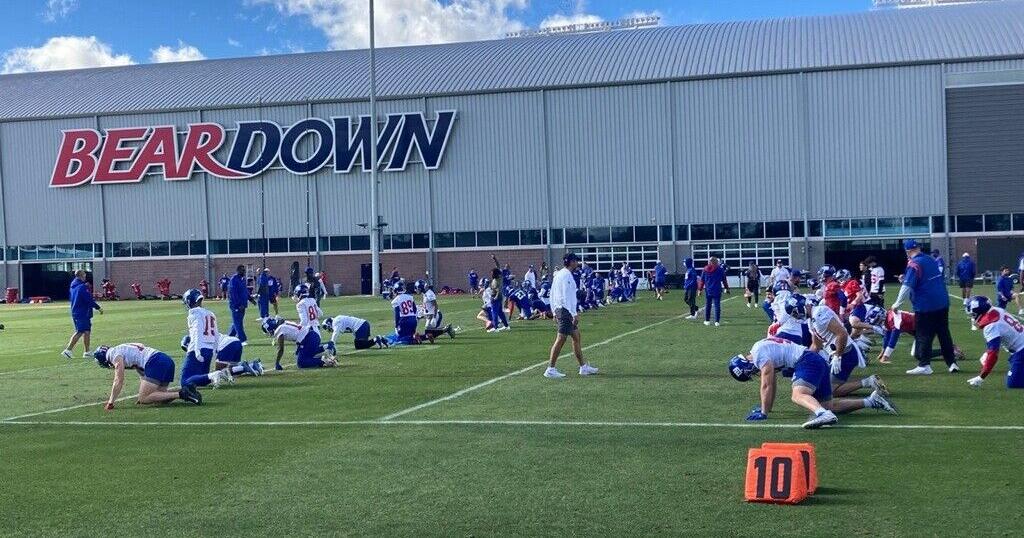 [ad_1]

The New York Giants stopped in Tucson this week to practice before their game against the Chargers in Los Angeles
TUCSON (KVOA) – The New York Giants have closed their store in Tucson.
The NFL team spent the week in Old Pueblo practice prior to the December 12 game against the Chargers in Los Angeles.
The Giants (4-8) moved west after losing in Week 13 in Miami, preferring less travel and a warm Arizona climate rather than returning from Miami to New Jersey and then flying to Los Angeles.
The week in Arizona was a homecoming for multiple players and coaches, as well as franchise-related media.
Middle linebacker Blake Martinez graduated from Canyon del Oro High School in the Oro Valley. He is in his sophomore season with the Giants but is currently out with a knee injury.
Rookie running back Gary Brightwell ('20) and assistant coach Tom Quinn ('90) both played at the University of Arizona.
Assistant coach Freddie Kitchens was one of the Cardinals of Bruce Arians for the past decade.
Giants Beat writer Zack Rosenblatt ('13) of the Newark Star-Ledger is a UA graduate.
News 4 Tucson's David Kelly chats with New York Giants beatwriter and UA alum Zack Rosenblatt ('13) about the NFL team's trip to Tucson
The Giants arrived on Sunday evening after their 9-20 loss to the Dolphins and trained at Davis Center and Tomey Fields on Wednesday, Thursday and Friday.
Many of the current Wildcat players were there to watch the pros they hopefully will one day be.
New UA Defensive Coordinator Johnny Nansen welcomed several New York Giants players to Friday practice with whom he had previously worked at college level, including USC alums Adoree Jackson and Leonard Williams and Washington product Danny Shelton.
Copyright 2021 News 4 Tucson. All rights reserved.
[ad_2]