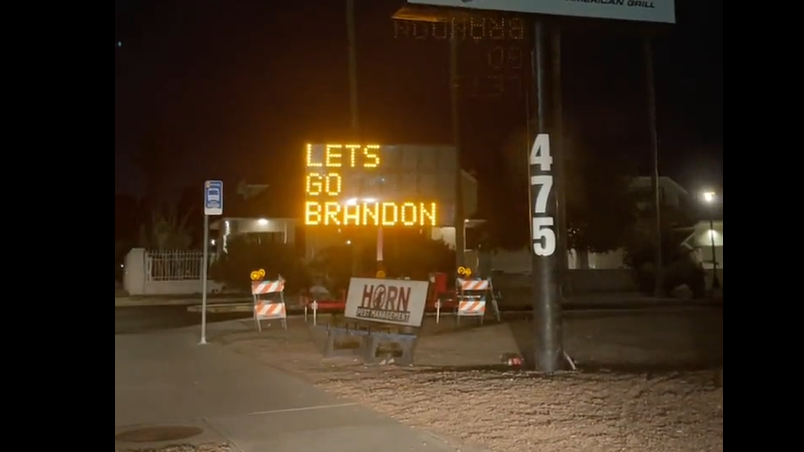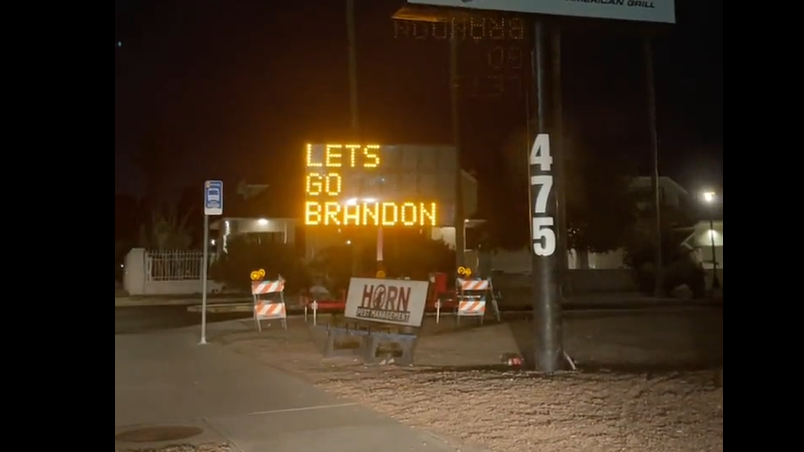 [ad_1]

The messages "LET'S GO BRANDON" and "TRUMP 2024 BABYYY" were displayed on a road sign in a construction zone in downtown Tucson early Tuesday.
Several Twitter users shared photos and videos of the news displayed near the intersection of North Granada Avenue and West Saint Mary's Road during morning rush hour.
Tucson Police Chief Chris Magnus and a spokesman for The Tucson Department of Transportation and Mobility announced on Twitter that the DTM had been made aware of the sign, which has since been changed to its original traffic announcement.
Get Local News in Your Inbox!
[ad_2]