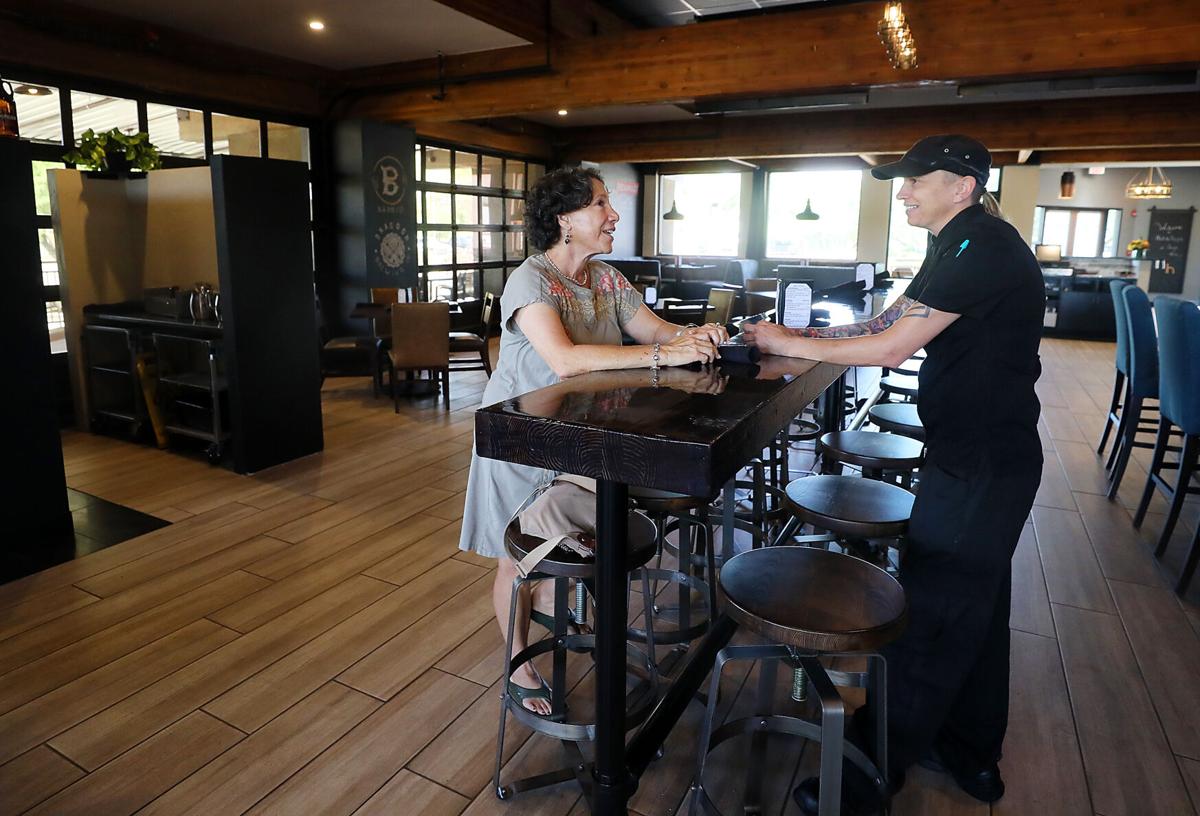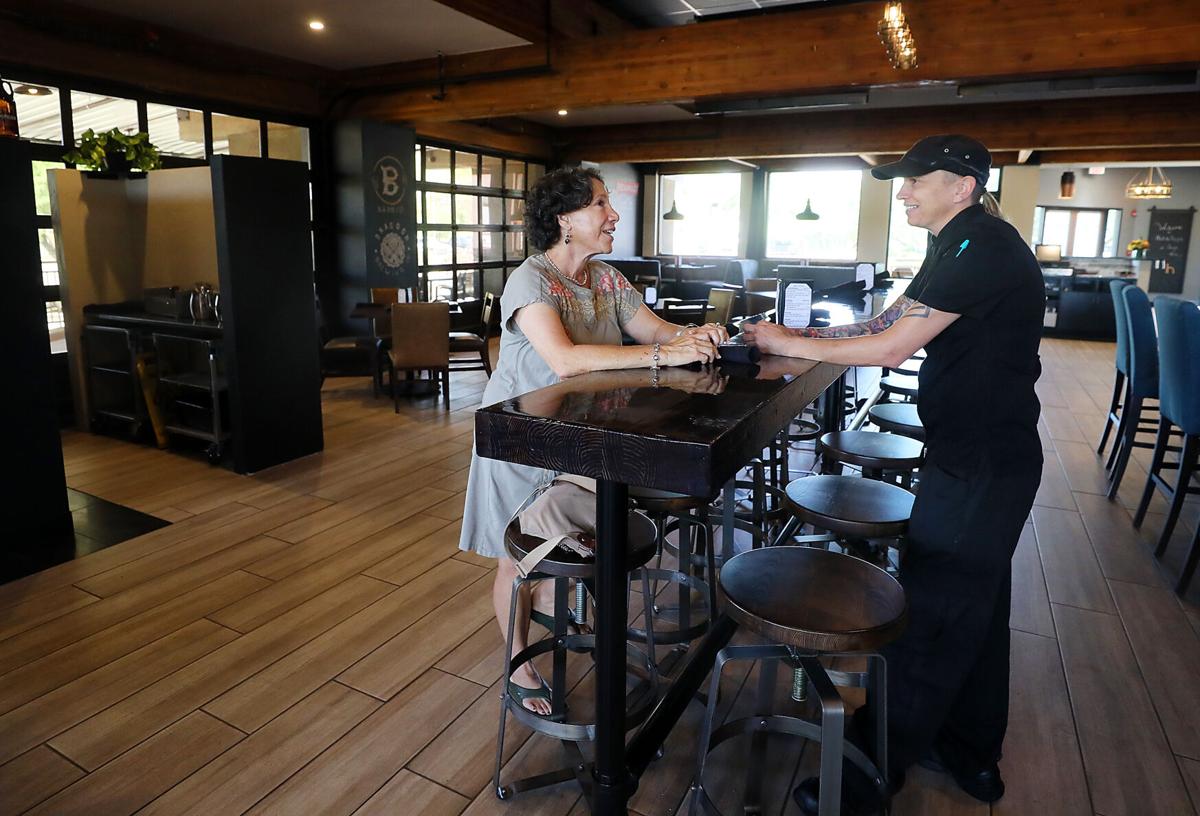 [ad_1]




Suzanne Kaiser, left, owner of Noble Hops, speaks to head chef Sarah Lamberth at the new location of the gastropub 445 S. Alvernon Way in the DoubleTree Hotel. The restaurant is expected to open on Sunday.
Mamta Popat Photos, Arizona Daily Star


The popular gastropub Noble Hops Craft Beer + Fine Fare in the Oro Valley opens a new location in Midtown Tucson this month.
Noble Hops' parent company JAM Culinary Concepts, which also operates two Vero Amore pizzerias, is opening a second gastropub at the DoubleTree by Hilton in Reid Park, 445 S. Alvernon Way.
The restaurant is slated to open on Sunday, August 15, said Suzanne Kaiser, who owns and operates the restaurants with her sons Joshua and Aric Mussman.
Noble Hops is taking over the 3,000-square-foot space that was the Copper Rock Craft Eatery until the 2020 COVID-19 pandemic led to its demise. The room also includes a covered terrace with heating and cooling.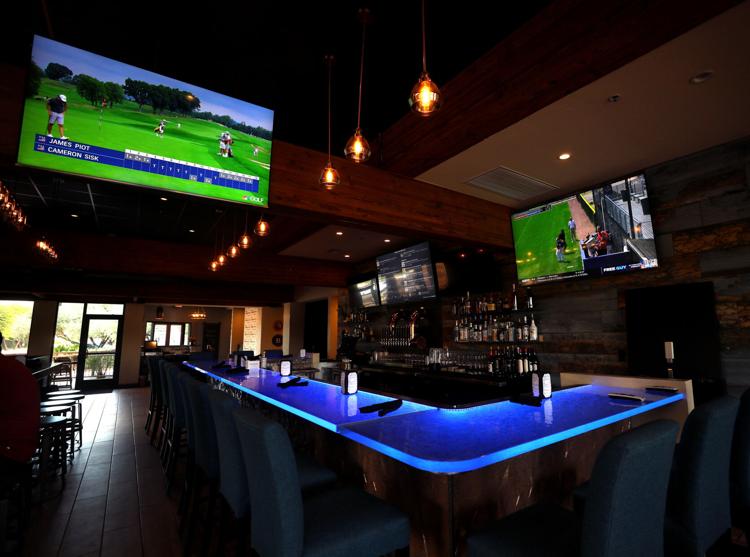 After a decade in the Oro Valley, Noble Hops is opening a new location near Reid Park and taking over the 3,000-square-foot space that housed the Copper Rock Craft Eatery.
Mamta Popat, Arizona Daily Star


JAM builds on the popularity of Noble Hops, which has had a loyal following since opening in 2011 at 1335 W. Lambert Lane in the Oro Valley. Focusing on craft beer and craft eat, the restaurant elevates the menu from the fried bar fare you'll find in sports bars to more upscale items like Brussels sprouts drizzled with goat cheese fondue in an apple gastrique and a brewer's board of assorted artisanal sausages and cheese. Greasy burgers and chicken wings take a back seat to a selection of street tacos, salads, and sandwiches, including an ahi steak BLT.
Kaiser said the new restaurant will have largely the same menu as the original Noble Hops, although it will be a bit streamlined initially as the restaurant's staff find their rhythm.
The opening is taking place as Noble Hops and the pizzerias enjoy a business boom resulting from the shutdown and restrictions from last spring's pandemic. Kaiser said business in all three restaurants has been pretty good since last summer.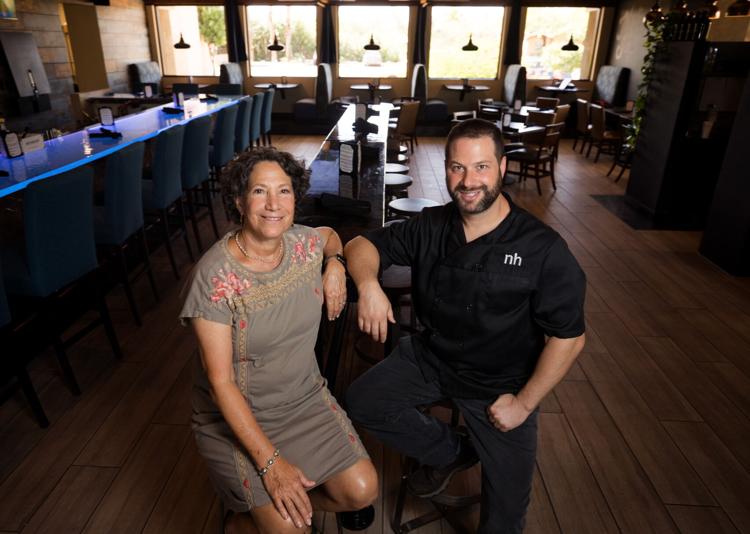 Suzanne Kaiser owns and operates Noble Hops with her sons Josh and Aric, not pictured, Mussman.
Mamta Popat, Arizona Daily Star


In addition to food, craft beers and cocktails, Noble Hops will also have live music as soon as the restaurant opens, Kaiser said.
Noble Hops will be one of two restaurants in the DoubleTree, which also includes the Cactus Rose, a continental restaurant that serves breakfast and lunch.
Contact reporter Cathalena E. Burch at cburch@tucson.com. On Twitter @Starburch
Get Local News in Your Inbox!
[ad_2]