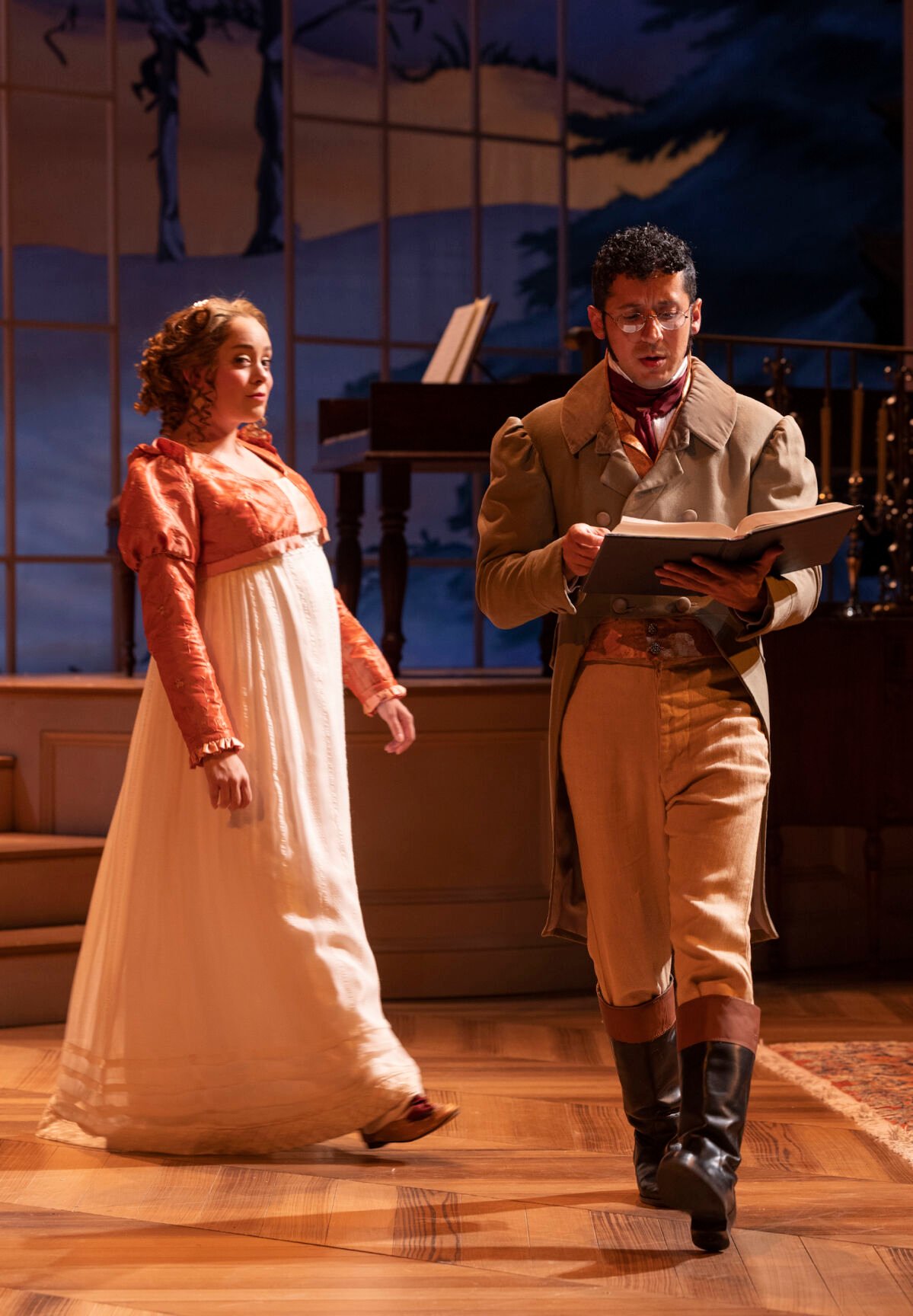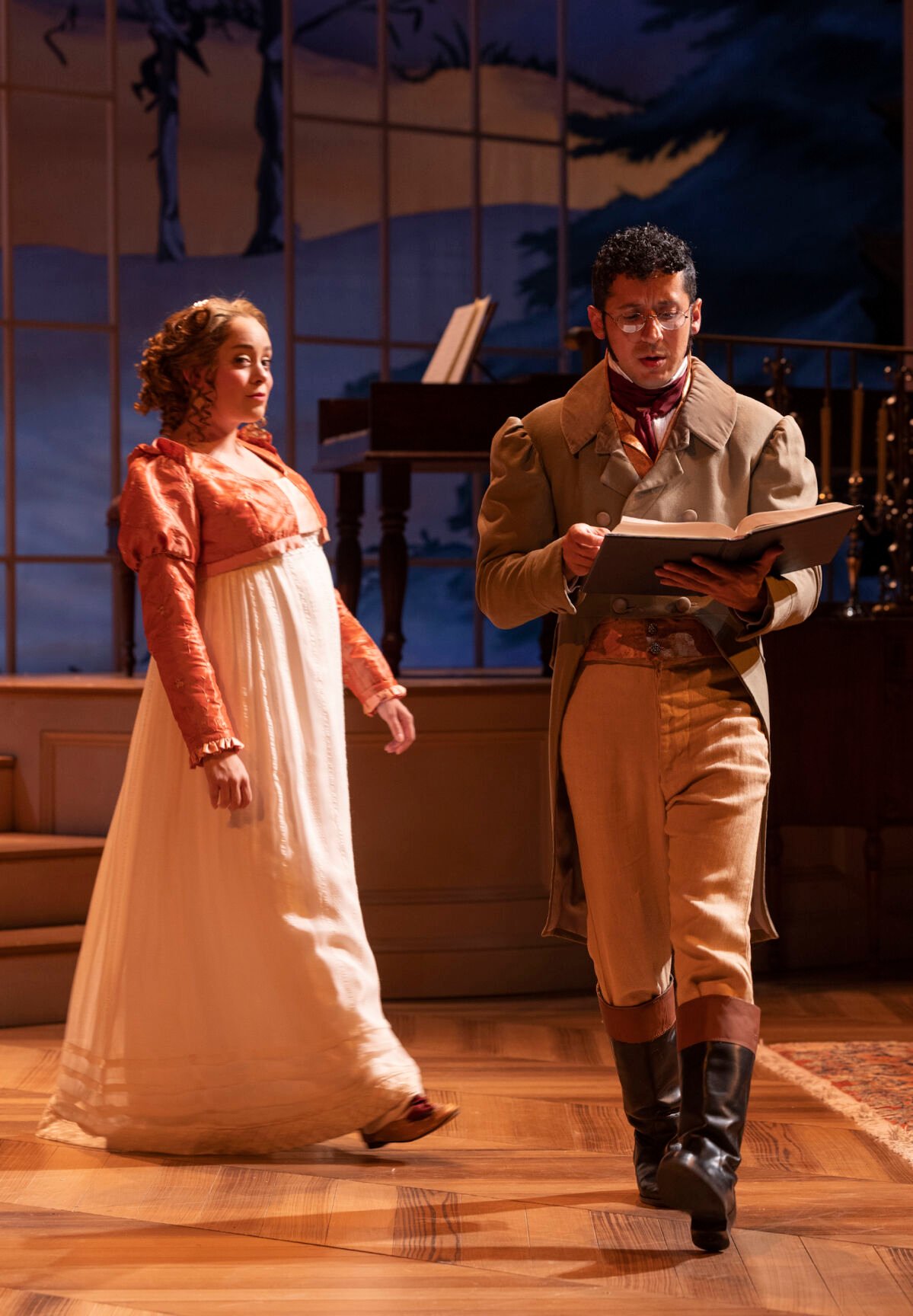 [ad_1]

Elena Lucia Quach and Seth Tucker in Miss Bennet: Christmas at Pemberley for the Arizona Theater Company.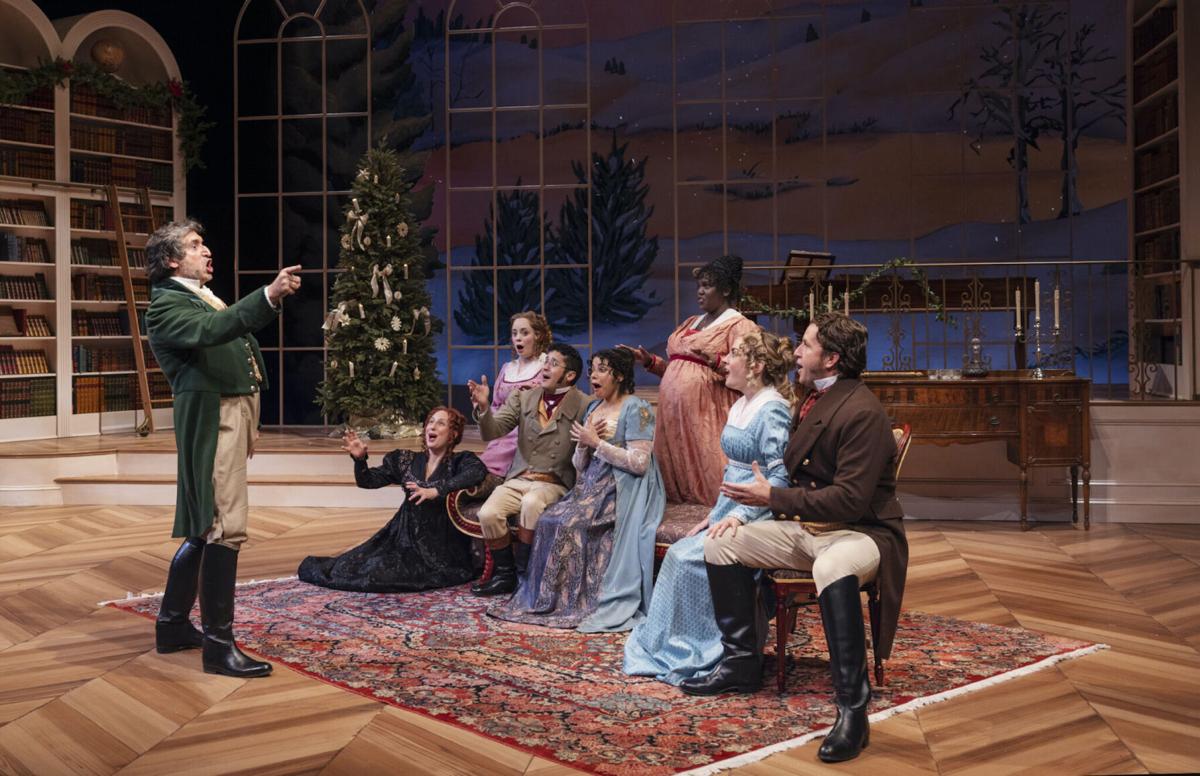 "Miss Bennet: Christmas at Pemberley" is now on stage with the Arizona Theater Company in Tucson.
Kathleen Allen Arizona Daily Star

Jane Austen barely gave her any ink in her 19th century novel Pride and Prejudice.
Mary, the middle of the five Bennet sisters, somehow didn't deserve any. She was dull, her nose was always stuck in a book and she was judgmental and insisted on playing the piano. Poorly. She was destined for a loveless life.
Lauren Gunderson and Margot Melcon gave us a new Mary in their vertiginous play "Miss Bennet: Christmas at Pemberley," which is now on the stage at the Arizona Theater Company.
It's been a few years since Elizabeth and Mr. Darcy settled their differences and got married. They are hosting a family Christmas party at their fabulous Pemberley estate.
All the action takes place in the impressive drawing room, which is full of books and lined with beautiful windows overlooking the snowy English countryside (kudos to set designer Apollo Mark Weaver).
As soon as Mary walks in, she goes to these books. Her sisters see her as somber as always and hardly recognize her. But when an unexpected guest shows up, Mary wakes up.
Gunderson and Melcon put it in a nutshell: the language, the personalities, the joke that made Austen's book so popular are carried over into the script. They even glue a few favorite lines from the original. And all of this with awe and originality.
[ad_2]